Saturday, June 13, 2015
Happy Book Birthday to
Morgan's Mountain!
Author: Krista Ames
Release Date: July 13, 2015
Keywords: Romance, Western, Contemporary, Series, Novella
On the proverbial run from another failed relationship, Morgan finds herself in the one place she always found solace. With every intention of being alone, she's surprised when she comes across the one person she never expected. Luke would go to the ends of the earth to figure out why Morgan ran away five years ago and make things right with her. However, a dangerous trek up the mountains to her family's cabin might not have been the smartest choice. To say she was happy to see him would be a huge lie. Having to rescue him, mortifying for Luke. Toss a kidnapper into the mix and their feelings for each other are brought into perspective, revealing parts of themselves they never thought would come to light.
Purchase Links:
Will be sent asap
GIVEAWAY!
An ecopy of Morgan's Mountain and a $10 Amazon Gift Card!
a Rafflecopter giveaway
Open only to those who can legally enter, receive and use an Amazon.com Gift Code. No purchase necessary, but you must be 18 or older to enter. The winner will be chosen by rafflecopter, and announced on the widget. Winner well be notified by emailed and have 48 hours to respond or a new winner will be chosen. The number of entries received determines the odds of winning. Giveaway was organized by Roane Publishing's marketing department.
Posted by

Tabitha Jones
at 4:00 AM
No comments:

Friday, June 12, 2015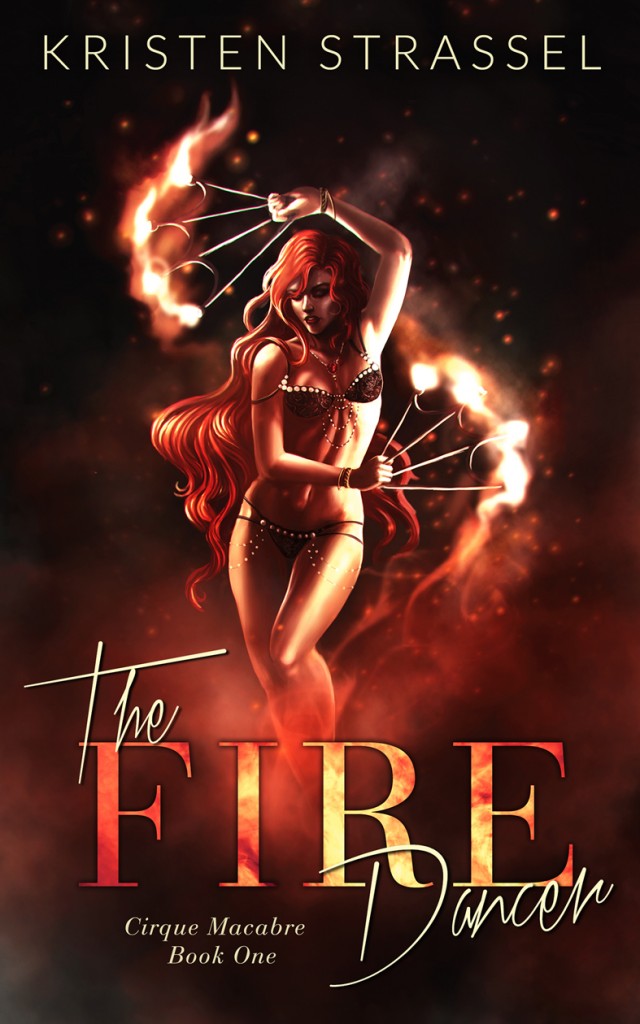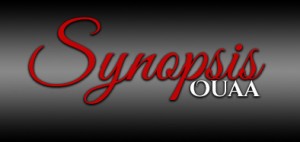 At Le Cirque Macabre, Holly Octane bursts into flames five nights a week. The stage is where Holly feels most alive. When she's there no one can touch her, and everyone adores her.
Brought to Las Vegas as vampire bait, Holly's connection to the immortals is a mystery. She's one of a kind-- traveling through time and igniting when her emotions get too hot to handle. The only people who understand her are an aunt with a hidden agenda and her fortune teller girlfriend, Rainey, who doesn't see a future with Holly in it. Cash Logan needs Holly, but she's not the reason he came to Vegas. The enigmatic magician seeks Blade Bennett, a vampire that has a power that he shouldn't have--fire. A power that could determine the future of all of vampire kind. Holly's the only one who can help Blade control his fire, but their feelings for each other are too fiery to ignore. Immortals rule the Vegas night, and not one of them trusts Cash or Blade. If Holly lets them draw her in to this world designed to destroy her, she'll lose everything—the only family she's ever known, and everyone who adores her. Las Vegas is her stage, and Holly is determined to set the city on fire.
Holly has always been an anomaly even in the supernatural world. No one can do quite what she does. In an attempt to take down a powerful vampire by the name of Cash, Holly's "aunt" Lucille moves Holly, Rainey and herself to Vegas. Rainey is a powerful Seer but when it comes to seeing vampires she is a total blank. When Cash shows up in Holly's dressing room one night they all know things are changing they just don't know how much or for better or for worse. Lucille starts to lose her control over Holly which royally pisses her off. Holly is determined to get answers out of Cash no matter what the cost. He seems to be the only one who knows what she is. When Cash introduces Holly to Blake things ignite immediately. Holly has always had the ability to control fire but Blake is a vampire and shouldn't be able to harness fire at all. Will what Holly learns about herself and her past bring her the peace she seeks or just create more questions? Will Cash be the end of Holly? Can Blake and Holly control their fire or will they burn Sin City to the ground? A great story with an intriguing new paranormal at the forefront.
"How long have you been like this?" His gaze ran the length of my robe, and he didn't have to clarify what he meant. As far as everyone knew, I was twenty-four. "Decades. I think." The concept of time simply made me dizzy. Cash nodded; my answer didn't surprise him. "You were born north of London in 1781, in a village called Moorfields." My knees buckled, and if I didn't clutch the table, I would have fallen. Even though I knew the answer wasn't going to be something nice and neat like twenty-five years ago in Memphis, actually having the answer blew my mind. "I remember things that happened before that." I couldn't face him. "And I think I remember you." "Do you?" Cash ran his fingers lightly along my hair, never touching my body. At first, I was terrified we'd burst into flames. We'd fireproofed my dressing room, but Cash wouldn't survive. This information was just the tip of the iceberg. I needed him to stay alive. "What do you remember?" Images jumbled in my brain as if someone spun a wheel. I saw Cash, bound, bloody, and burned, surrounded by laughing onlookers. His hair was shorter, and it was a different time, but I knew him. His eyes. No matter what humiliation was bestowed upon him, they remained proud. "Chaos." His silky laugh almost convinced me I'd been wrong. No one could actually survive the state I pictured Cash in, his skin purple from abuse, weak from starvation, and still have a sense of humor. But those eyes. "That's about right." He moved closer to me, my robe pressed against my skin. I couldn't let him distract me. "But why do I remember things that happened before that? Like I was there. Is that even possible?" "If you experienced it, then you made it possible, Holly." His words were soft, and like time, they made me dizzy. "You're a Bleed." My eyes snapped open. "A what?" "You're a Bleed. You age much more slowly than mortals, and your immortality extends in all directions. Forward, backward, and sideways if it's possible." I had to turn and face him. Rainey would knock on the door any time now, and I needed to wrap this up before she came. She'd warned me stay away from Cash. We'd been fighting too much lately already. I hated it. "How many of us are there?" "You mean how many of you are there." Someone knocked on the door softly. I forced my eyes away from Cash, and he stepped back. The knock repeated, more forceful this time. Rainey would be able to sense I wasn't alone, even if she couldn't see Cash. "You might be the only one." "Then how do you know so much about it?" I kept waiting for the heat to rise in my body, but it didn't. All the triggers, fear and frustration, were there, but no flames. The knocking became frantic. "Because I do." Cash placed my hat back on my head before he headed to the door. His hand was on the doorknob when he turned back to me. "You've been patient this long, Holly. I want you to need me."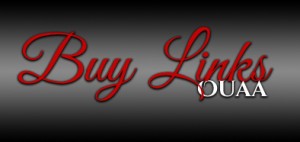 ** AVAILABLE ON KINDLE UNLIMITED **
Kristen Strassel writes books about rock stars and vampires. After all, they tell you to write what you know. She is a passionate music fan who also loves football games and diner food. Kristen works as a makeup artist on film and TV shows when she's not writing, and loves being behind the scenes. A former resident of Las Vegas, Kristen now lives in the Boston area.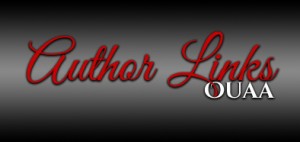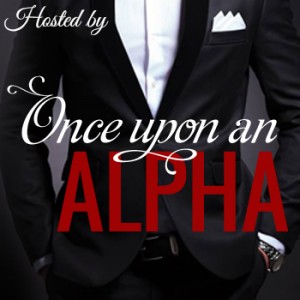 Posted by

Tabitha Jones
at 6:00 AM
2 comments:

4th novel (5th book) of the COLONY series by author Regina Morris.
Each book in the suspenseful and sensual paranormal romance series is stand-alone and can be read in any order. Each book is a complete story.
A covert team of sexy vampires protects the President of the United States.


After faking his death from an assassination attempt on the President, and retiring his first and only alias with the Colony, Daniel Brighton discovers the mandatory sabbatical to be less than exciting. He chooses to do a favor and act as a security guard for a fading pop-singer, Lori Austin, whose career is winding down. He travels across Europe with her and discovers her past to be one of deception and intrigue with a history leading directly back to the Colony itself.
Lori Austin is struggling to keep her career alive, and is willing to do what is necessary to save it. From bad press and scandalous stories, she travels across Europe on a relief tour to revitalize her career but doesn't realize she is traveling with a vampire. Discovering a hidden family secret, she realizes that the one man who can save her is the handsome security guard she fought so hard not to hire.
Daniel has been proudly protecting the Presidents of the United States for decades. While he can make his appearance younger he chose to let himself age. On this fateful day he takes a bullet for the President in a very public manner. When he awakens he has a choice to make; let people believe he dies a hero or make a miraculous recovery to only then have to fake his death in a few years. The choice is made instantly when a friend asks him to look after a starlet on her European tour and the woman in the photo just so happens to be the one he has been dreaming about for the last six months. Lori is tired and down on her luck. This European tour is her last chance to rekindle her Hollywood career. She just hopes she can survive it. She has been feeling ill and weak for months. When Daniel shows up on her doorstep the attraction is instantaneous. Not one to fall into a mans bed so quickly she is surprised and intrigued. Lori allows herself to become closer to Daniel and starts to gain feelings for him. Daniel becomes possessive of Lori and also worried for her. She seems to be getting worse rather than better. When it dawns on him that she is a half breed and could die during her transition he will do anything in his power to save her. How will he convince her that vampires are real? Can he help her accept her fate and save her? Or is it already too late? IF they manage to keep her alive will she still want to be with him or leave him because he wasn't honest with her from the start?
\
Regina Morris loves paranormal romances featuring vampires, but her personal taste is suspenseful and lighthearted – not horrific and gory.
She writes the COLONY series that features a covert group of sexy vampires who protect the President of the United States. Her fifth novel, due out later this year, came in first place in the Houston Writers' Guild's Fall manuscript contest. The White House, the President, and Washington D.C. are merely backdrops to support her romance series (the COLONY). They offer some suspense, but her books are romances and not political thrillers. She has lived in many different parts of the world, and grew up on military bases. Her father was career military and CIA; his father worked with the Secret Service. She graduated high school in Germany and attended the University of Texas at Austin, where she received a degree in Computer Science with a minor in math. Her specialty is social media and she loves connecting with people. Besides writing, she has past work experience as a software engineer (current job), public speaker, sales representative (#1 National Sales Rep for an online company years ago), and she is an amateur portrait and sports photographer.
Posted by

Tabitha Jones
at 5:00 AM
No comments:

A Season for Killing Blondes
by Joanne Guidoccio
Genre: Cozy Mystery
Publisher: The Wild Rose Press
Release Date: June 12, 2015
Hours before the opening of her career counseling practice, Gilda Greco discovers the dead body of golden girl Carrie Ann Godfrey, neatly arranged in the dumpster outside her office. Gilda's life and budding career are stalled as Detective Carlo Fantin, her former high school crush, conducts the investigation.
When three more dead blondes turn up all brutally strangled and deposited near Gilda's favorite haunts, she is pegged as a prime suspect for the murders. Frustrated by Carlo's chilly detective persona and the mean girl antics of Carrie Ann's meddling relatives, Gilda decides to launch her own investigation. She discovers a gaggle of suspects, among them a yoga instructor in need of anger management training, a lecherous photographer, and fourteen ex-boyfriends.
As the puzzle pieces fall into place, shocking revelations emerge, forcing Gilda to confront the envy and deceit she has long overlooked.
Carlo had removed his suit jacket and rolled up the sleeves of his light blue dress shirt. His tie lay on the desk. The rumpled look suited him to a tee. And his large black-rimmed glasses accentuated those unforgettable blue eyes. Bluer than blue. Sky blue. Cornflower blue. Robin's egg blue. Years ago, Adele Martino and I had come up with thirty-seven descriptions of Carlo Fantin's eyes when Mrs. Gillespie assigned one of her Monday morning English composition exercises. As I tried to recall the other thirty-three, I realized that Carlo was speaking to me.
"…he'll be taking notes as well."
Darn! Another officer in the room, and I had missed his name and more importantly, his title. Was he a detective or a constable? I'm sure Sofia would know. In the meantime, I better stop daydreaming and start listening. I nodded in the direction of the beefy officer. Dark hair. Dark eyes. Expertly trimmed moustache. A big bear of a man who reminded me of Magnum P.I.
Carlo cleared his throat. He was ready to get down to business. Police business. "It appears that Carrie Ann was your first client. You haven't opened this office for business yet. How did that happen?"
My heart raced as I spoke. "After Sofia and my mother left…I'm not certain about the time…um…I…I heard a knock at the front window. I looked up and saw Carrie Ann. Hadn't seen her in ages." I paused and then added, "Still wearing the same pageboy hair style and that blonde color—"
Carlo waved his hand. "Stick to the facts, please."
I felt myself reddening as those piercing blue eyes bored right through me. "Oh, sorry. Um, I let Carrie Ann in."
"And?" Carlo said when I hesitated.
I shrugged. "We just talked for a while, then, uh…" I closed my eyes and tried to recall the conversation. But nothing concrete came to mind, only Carrie Ann's infectious laugh and bubbly compliments about the decorating scheme. When I opened my eyes, the other officer offered me a water bottle. I thanked him and gulped down half the contents.
"You scheduled her for a session tomorrow morning," Carlo said as he held up my appointment book. "Carrie Ann is…was considered one of the best interior designers in town. Why would she need counseling from you?" His dark brows drew together in a suspicious frown. "Were you planning to tell her to give it up?"
In high school, Joanne dabbled in poetry, but it would be over three decades before she entertained the idea of writing as a career. She listened to her practical Italian side and earned degrees in mathematics and education. She experienced many fulfilling moments as she watched her students develop an appreciation (and sometimes, love) of mathematics. Later, she obtained a postgraduate diploma as a career development practitioner and put that skill set to use in the co-operative education classroom. She welcomed this opportunity to help her students experience personal growth and acquire career direction through their placements.
In 2008, she took advantage of early retirement and decided to launch a second career that would tap into her creative side and utilize her well-honed organizational skills. Slowly, a writing practice emerged. Her articles and book reviews were published in newspapers, magazines, and online. When she tried her hand at fiction, she made reinvention a recurring theme in her novels and short stories. A member of Sisters in Crime, Crime Writers of Canada, and Romance Writers of America, Joanne writes paranormal romance, cozy mysteries, and inspirational literature from her home base of Guelph, Ontario.
Posted by

Tabitha Jones
at 4:30 AM
3 comments: