Saturday, June 20, 2015
Posted by

Tabitha Jones
at 4:00 AM
2 comments:

Posted by

Tabitha Jones
at 4:00 AM
2 comments:

Release date:
May 10th, 2015
"Why do birds fly? Why do lions hunt deer? Why does the sun shine and the moon glow? Because it must. I wish I could tell you why, I truly do. It mustn't be easy, such pressure weighted on such young shoulders, but we do not always choose the lives we must lead."
Avery Gray had no choice but to be different. She was not born that way; she was chosen.
After having met a special, silver-haired woman, and the handsome and enigmatic Theodore-James Connors, Ava finds herself in Hayven, a city separated from the rest of the world, where only gifters – ordinary people with extra-ordinary gifts – can go. With Theo, his friends, Hayven, her gift, and the ability to 'travel' in different colours, Ava must now accept that she can no longer classify herself as normal. As friendships develop, and Theo and Ava become closer than she anticipated, it turns out her new gifted life comes with a catch. With no choice or say on the matter, Ava must save a city she is starting to fall in love with; a city that has almost begun to feel like home.
do well, Ava," she said before she took her final breath, closed her eyelids contentedly, and died.
J.A. George is the author of the four-part series, GIFTED: THE HAYVEN SERIES. Jessica spent years of her life reading book after book before sitting on her bed one morning, opening her laptop and typing Chapter One into her word document. Now, not only does she read book after book, she now writes book after book too. When she's not writing, she's trying to break her record of finishing a tub of Oreo ice cream in less than forty-five minutes.
Posted by

Tabitha Jones
at 2:30 AM
No comments:

Friday, June 19, 2015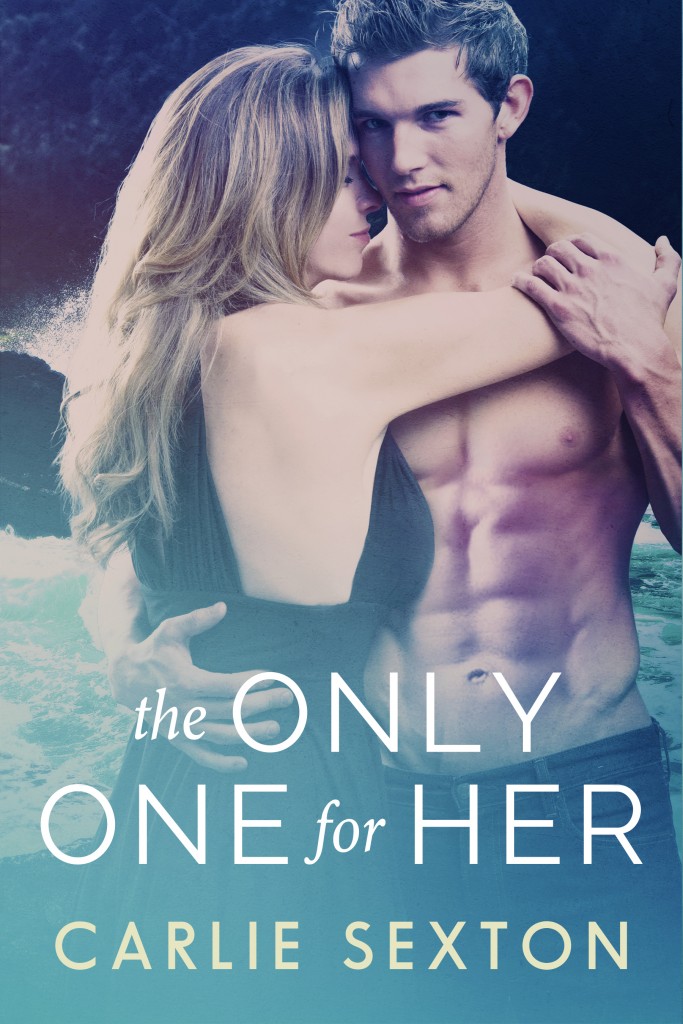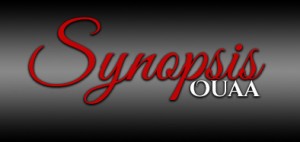 When is a heart too broken to fix?
Just days before his wedding, handsome, successful entrepreneur, Trace Michaels, finds out his love wasn't enough. With a broken heart, Trace lands in Maui, hoping to find solace in the beautiful island.
What he finds is beauty, but in the form of an alluring, grieving woman. One he feels an instant and inescapable attraction to.
Young widow, Lindy Bernard, had her heart broken when her husband died. In Maui to reluctantly close a chapter in her life, she suddenly finds herself in the arms of a drop-dead, gorgeous Adonis. After his relentless pursuit, Lindy and Trace begin to find healing...only to have that endangered by a secret threatening to tear them apart.
All is not what it seems in Trace's company, and it seems one woman has set out to ruin him. Can he juggle the odious plots against him while chasing the woman of his heart? Will she wait or are some hearts too broken to be fixed?
I couldn't get the image of Lindy out of my mind—her long, golden hair waving in the breeze. The black halter dress, which showed off her gorgeous form. When I grabbed her to stop her from falling in, the feel of her body against mine had begun something to me. I felt the need to protect her. A desire to know her. It was the strangest thing that had ever happened to me. I hadn't felt overpowered with emotion like this before. It wasn't just physical attraction. Something about Lindy just called to me. My heart had gone out to her and when she walked away, she somehow took my heart with her., I wanted to know everything about her, but I'd only gotten her name.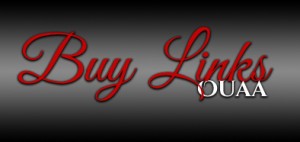 AMAZON US I AMAZON UK I BARNES & NOBLE I iBOOKS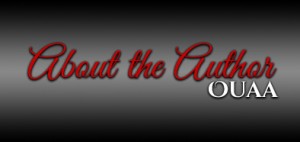 I have always had a passion for reading my entire life. I love it so that I dedicated my life to educating children. As a teacher, I have had the profound pleasure of teaching children to read and explore their imaginations through a good book. Just recently I decided to write a story that had been on my mind. Now I have several that I want to turn into additional books. Writing has become a passion that I dearly love.
I live with my handsome husband in Southern California. We enjoy the relaxed lifestyle that California provides. We have two beautiful dogs, but on children.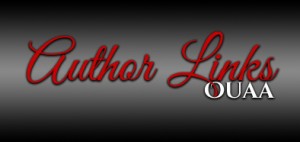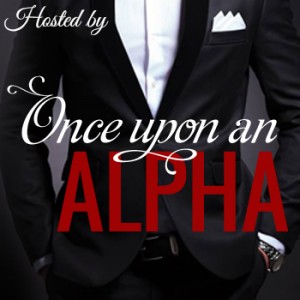 Series: A Cherished Hearts Novel
Release Date: June 28th, 2015
A woman who spends her life on the sidelines.
A man desperate to discover his true worth.
A woman who seeks love in all the wrong places.
Ashlyn Doyle has spent her life trying to blend in. A sweet wallflower by nature, she is unaccustomed to the spot light, but as the personal assistant to a bestselling romance author with a drive to enjoy life to its fullest, she throws herself into her work. With a hectic touring schedule to maintain, a party animal boss to keep in line and the task of discovering the perfect eye candy to grace the cover of Ender's Betrayal, Ashlyn is in for more than she bargained for.
Determined to make his mark on the world, Slade Collins leaps at the opportunity to audition as cover model for Tamsin Archer's newest novel. Tales of Tamsin's wild parties, affinity for hot men and the wild success that has sky rocketed every former model to fame leads Slade to use his sly smile and British accent to quickly attract the attention of both Tamsin and her shy assistant. But the faster Slade moves toward the dream he so desperately desires, the more he begins to realize fame isn't all it's cracked up to be.
Tamsin Archer loves to party, drink to excess and enjoy every drop of success her name has afforded her. With Ashlyn's firm grip on the reigns of their five city tour, Tamsin soon settles in to the task of bedding her newest cover model, Slade Collins but soon discovers that all the drunken hookups and empty wine bottles in the world can't fill the void that she feels.
Sometimes you have to learn to love yourself before you can love someone else.
Follow on Twitter: @AmyMilesBooks
Instagram: Amy Miles Books
Sign up for my newsletter to get all the
latest updates!
http://bit.ly/1jkG1Hn
Posted by

Tabitha Jones
at 5:00 AM
2 comments:

​
Title: Uncovered by Truth
Series: Lies and Truth Duet #2
Genre: Contemporary Romance
Release Date: June 17, 2015
My life has been full of uncertainties. Little did I know the biggest one would come in the form of a green-eyed beauty. She came into my life and flipped everything on its end and now things are more messed up than ever before.
Being former Special Forces, I'm no stranger to fighting, but this is different. This is personal. The stakes feel much higher and the struggle to save her will be my most challenging mission yet.
But I have a secret. A secret that threatens to tear apart everything we've built. I just hope she can overlook them when all is revealed.
You know me as Alex Matthews.
My mistake was getting involved with her, knowing what was on the line.
Their mistake was taking me away from her.
Sami's Review:
Cal has managed to become even more evil if that is even possible. When Elizabeth hears the gun go off on the phone her whole world crumbles. She doesn't know if she can go on but with Cal threatening the only other people in her life she cares about she must try. Meanwhile Alex is desperate to tell Elizabeth he is live but can't risk blowing his cover. When things with Elizabeth get to a critical point it is no longer an option and he makes his presence known. Cal is holding Elizabeth's life as a means to try and control Alex. When it all goes to hell in a hand basket Alex has to make a choice. Get Elizabeth out and risk his operation or go on as planned? When the truth is uncovered will Elizabeth still want Alex in her life? Can Alex keep Elizabeth safe not only from her psycho husband but the men he works for as well? Can a relationship built on lies, even lies of the best intentions, really work out? A great book that will leave you breathless.
"Oh my God, Alex. They're going to kill us, aren't they?" Her lip quivers as she grabs onto my arm.
I grab both of her shoulders and stare into her eyes. "No, they're not. We're going to stay right here and we'll be fine, okay?"
"But they're going to come in after us. We need to leave." Her voice rises with urgency and I know I need to calm her down before she does something stupid out of fear.
"Good. Let them come in after us. We know they're out there. They're not expecting us to be ready for them. We know the layout of this cabin. They don't. We're going to position ourselves in a way that makes it impossible for them to surprise us. In here, we have the advantage."
Rachael Duncan is an Army wife to her amazing husband, Steven, and mother to their beautiful daughters, Natalie and Zoe. She grew up in Nashville, Tennessee and went off to graduate from the University of Tennessee with a bachelor's degree in political science. With initial plans to work in politics, she moved to Washington, D.C. and worked on Capitol Hill for a House Representative. She's currently a stay-at-home mom to her two kids and writes whenever she has some quiet time. She's the author of Tackled by Love and Hidden in Lies.
Amazon
Amazon CA
Amazon UK
Amazon AU
B&N
Sami's Review
Elizabeth doesn't know who she is anymore. From an early age her mother told her to marry for money and so that is what she did and in doing so she has lost herself along the way. Married to Senator Callahan Fitzgerald she is the picture perfect wife living the American dream. Yet on the inside she is disgusted and ashamed. When Cal announces his plans to run for President things get crazy. When someone breaks into their home Cal hires Alex Matthews to guard Elizabeth. From the minute thee two set eyes on each other the chemistry is electric. Cal becomes colder and meaner while Elizabeth's hatred of him increases. Her relationship with Alex takes a turn that leaves them questioning what can be done. Elizabeth can't leave Cal yet her heart longs for Alex. Will Alex be able to get Elizabeth out before it's too late? Can Elizabeth risk it all for love when she was groomed to only want wealth? How far will Cal go to keep up appearances? Will Elizabeth finally find happiness only to have it ripped away from her?
HOSTED BY:
​